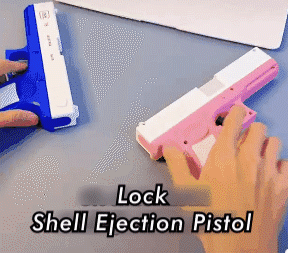 🎁The design is inspired by the classic lock ,⚡ which truly restores the shell shooting effect of the melee god.🔥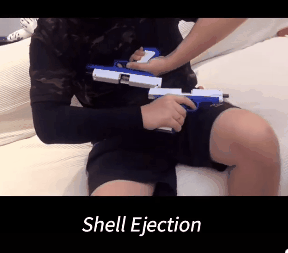 you can quickly shoot, increase the fun of the game.
Like adult paintball, shooting guns can be a fun, challenging and active experience for younger children. It involves physical exercise, aiming skills, observation and stamina. It's also very entertaining, especially for group play!
Unique features
Featuring a removable magazine, spring loaded slide, and realistic magazine release button.Simply place rubber bullets into the toy magazine, load the toy magazine into the gun, firmly pull back the slide to chamber a round, and pull the trigger to release a rubber bullet!
Sized to scale
Compatible with any equipment that will fit the real thing. The right size, making it the perfect choice for Halloween or cosplay where realism matters.
Excellent Craftsmanship – Build To Last!
All of our toys are made of high quality materials. They are ready to stand the test of time and endure some heavy duty use.
Product information
Style:lock
Package Dimensions :12 x 8.9 x 1 inches 
Item Weight :8.8 ounces
Item model number 648-11
Material: ABS Plastic
Best Sellers Rank #614 in Toys & Games (See Top 100 in Toys & Games)