Tambour is a beautiful technique of adding beads and embroidery to fabrics or clothing, even a beginner can be successful very quickly. You can easily create beautiful patterns and designs with this tool, can also create various stitches like chain stitch with this tool.
Feature:
The handle of the hook is made of brass and solid wood, smooth surface and grip designed fits the hand, the needle is made of steel, the whole weight is 7g, lightweight and durable for long-term use
Each pack of 50 bright colours, Suitable cross stitch DIY art, needlework crafts projects. For embroidery, it is very suitable for embroidery of cotton or ribbon.
Transparent mesh material, the embroidery process does not yarn, making the work more three-dimensional and outstanding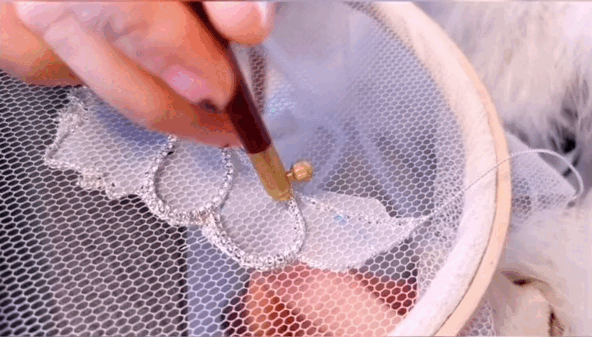 Embroidery hoops are made of natural bamboo, splinter-free, colourfast, lightweight, durable and attractive.
10-in-1 bead Sequins set, very suitable for clothing accessories, embroidery, appliques, artworks, handicrafts and decorations,available in nine colors
You can easily complete DIY sewing, Make it into a Christmas gift for your friends and family.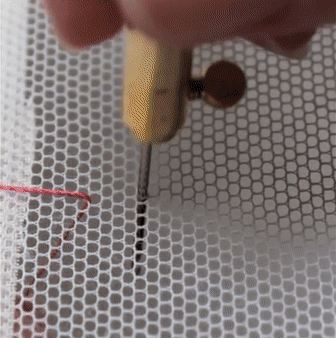 Package Include:
1 wood tambour hook
3 interchangeable needles heads in different diameters (0.7, 0.9 and 1 mm)
A hoop(diameter:20cm/8.26in)
Transparent mesh material special fabric
1 Beaded Sequin box(available in nine colors)
1 roll of embroidered stereotyped copper wire
1 roll of gold thread;1 roll of silver thread
50 vibrant colours embroidery thread meet various needs.
Specifications:
the wood handle is approx: 4.5 inches/ 113 mm
the diameters of the needle are 0.7 mm, 0.9 mm and 1 mm
full needle length is about 1.18 inches (30 mm)