SWITCH FROM COLD WINTERS TO INSTANT WARMTH AND COZINESS
Warm: is a single layer blanket hoodie.
Most warm: is a multilayer layer blanket hoodie that provides extra warmth on chilly days.
Say goodbye to robes and blankets. Our Hoodie is perfect for woking from home, cozying up on the couch, playing video games, reading, camping, attending a sporting event or concert, & more. The giant hood keeps your head warm, and the wide neck design allows you to dress easily and keep your neck comfortable.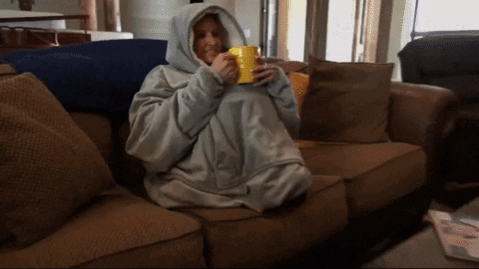 It's like hugging 100 golden retrievers when you wear our Blanket Hoodies.
Whether you're cuddling with your pup, re-watching Friends for the fifth time, or relaxing on the most lazy of Sundays, The Blanket hoodie is sure to become your new best friend.
Arguably the perfect gift
If you are not completely satisfied and comfortable, we will refund your money in full!
- Our Ultra-Soft Sherpa Fleece is a hooded blanket that is incredibly soft and ONE SIZE FITS ALL.
- LOVED by more than 150,000+ fans worldwide (see our 5 star reviews below)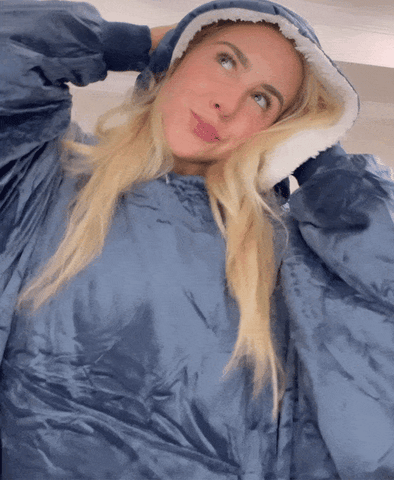 Perfect Christmas gift
Our hoodie is the perfect gift for Christmas. It's stylish, warm and adorable. Perfect for your friends and family, this casual hooded design will keep them comfortable all year round. Give our Hoodie to a loved one and watch them smile and enjoy the winter.
High-quality flannel fleece exterior for maximum comfort
Wear it anywhere: winter camping, evening naps on the couch, hanging out and so much more…
Product Description
Length:150cm/59in
bust:170cm/67in
Sleeve length:85cm/33.4in