Wolf represents courage & unity.
 Horse represents the spirit of chivalry.
Bear represents strength.
Moose represents wealth.
Fish represents good harvest.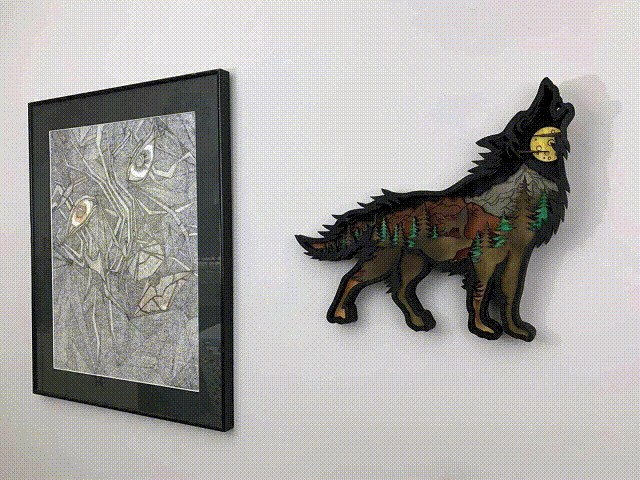 Are you troubled about how to make your home decoration more beautiful and unique?
🏆【High-quality home decoration】6 layers woodwork. It is made of high quality boxwood, and each layer is dyed in a different color. It has been carefully crafted and has an eye-catching and elegant finish. It suitable for your living room, bathroom, kitchen, office, family, office, etc.

Are you worried about what gift to prepare for others?
🎁【UNIQUE GIFT】No matter what kind you choose, it represents a wonderful blessing. It will be an amazing gift on any occasion - Christmas, New Year, birthday, Valentine's Day gift for family, friends, colleagues, etc., also a nice and classic gift for yourself.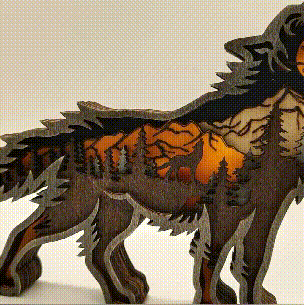 🔥【87% of people choose-Wolf】It is an overall wolf and the interior is a howling wolf king in a forest with a full moon.


🔥【57% of people choose - Wolf & Bear & Moose】Combined sets always make for a more unified and good-looking decor. Multi-piece gifts can also show more of our sincerity and intention.